News
By: Chris Saunders
06/22/2018 8:00 AM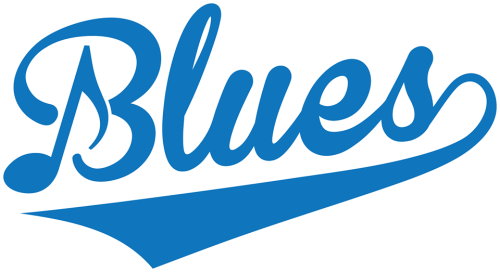 Bristol came into last night's contest against the Brockton Rox only 1.5 games back from being in first place.
Bristol has only lost 3 games when being up 7th inning or later. These all sound like the making of a victory for the Blues right?
Wrong.
Bristol had a night to forgot in terms of late inning miscues and leaving over 12 runs on base.
For the first 4 innings of the ball game Bristol left at least one run in scoring position, and two innings of at least two runners in position to be runs.
It took until the 6th-7th inning before Bristol finally was able to score off of Rox pitching putting up 2 runs per inning.
It all started by Hit-by-Pitch on Matthew Bonvicini, single by Giacomo Brancato. Jeremy Sagun would hit a slow dribbler in front of Rox Caleb Wurster, but Bonvicini decided to break for home and was tagged out for out number two.
With two down, Alex Loparco went the other way on a 1-1 fastball that went up the right field line, and even though he was tagged out trying to stretch that hit into the double the blues scored two runs.
You add another two runs scoring in next half inning and you put the Blues up 4-1 over Brockton.
Now you'd think up 4-1, give the ball to the top 3 bullpen like the Blues it should be a sealed win?
Well, what make's matter worse is that Michael Genaro pitched in the eyes of Bristol fans out there his best game of the season. Except for a wild pitch in the 3rd inning that allowed a run for Brockton, Genaro threw the ball exceptionally well.
Genaro, Babson College Senior, had all three pitches working for him.
He was able to command that fastball to both his arm-glove side, while dropping in that curveball on separate occasions. That's crucial for Genaro, because if he has that breaking ball working that makes his changeup which has arm side fade that much more effective.
In total, Genaro line for the night was 7 innings-3 hits-1 earned run-0 walks-5 K's before handing the ball off to Jake Regula for the 8th.
Regula struggled with his overall command and got himself into trouble loading the bases at one point, and even with Jason Hebner came in relief it didn't matter. You give a team free passes and they'll capitalize. The Rox scored 3 runs in that top of the inning putting the score at an even 4-4.
Blues wouldn't score in their bottom half of the inning, and with the top of the 9th starting it started quite similar to how Bristol scored their runs in 6th inning via HBP.
Hebner would surrender HBP-single-walk before giving the ball to Neal Mcdermott with the bases loaded.
Mcdermott would get Kyle Ruth first batter he faced to strikeout, but on the first pitch to Buddy Mrowka he grounded to the 1st base side were Bonvicini decided to get the lead run and attempt a 3-2-3 double play.
Bonvicini threw the ball to the catcher Alex Baumann to his arm side far right, which resembled the (Lucas Duda throw in the WS against the Royals back in 2015).
That pitted two runs and gave the Rox a 6-4 lead, which after a leadoff walk the Blues went 1-2-3 to end the game and dropping to 13-8 on the season. The Rox improve to 12-8.
Bristol has Friday off to regroup before having a big weekend match between the Worcester Bravehearts on both Saturday and Sunday.
|
Back to index...