News
By: Chris Saunders
06/19/2018 9:15 PM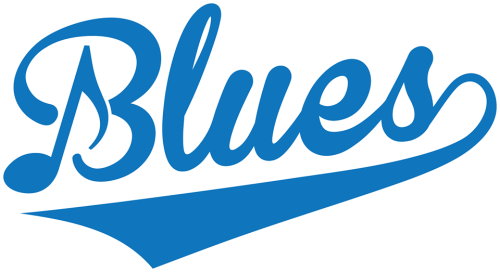 Bristol looked like a team that couldn't be stopped against the Martha's Vineyard Sharks Monday night at historic Muzzy Field.
When you score 10+ runs against a team like the Sharks who came into that night 12-2, well, they've been doing something right.
However, the Sharks messed with the wrong team that night, as Bristol brought their hitting shoes and man handled the Sharks to improve to a 12-6 record.
Bristol looked to continue their winning ways against the Braveheart's, whom they are 3-1 against in four total matchups.
You can now make it 4-1 against the Braveheart's as Bristol improves their record to 13-6 overall after a 4-2 victory, which is good for second place in the FCBL standings.
Bristol started the young pup Emmet Sheehan, who is 3-4 years younger than his competition, but man let me tell you something ladies and gentleman. If he's intimated by the competition then he as some poker face.
Sheehan pitched exceptionally well in his first start as a Blue going 5.1 innings pitched, 5 hits allowed, 2 walks to go along with 5 strikeouts. What made Sheehan so effective tonight was the use of that breaking ball.
Sheehan for a young pitcher has at times shown an uncanny ability to throw his power breaking ball for a chase pitch, while also taking a little off and making it more of a get me over pitch for strikes. For a young pitcher to already have the mindset to add-subtract from his breaking ball bolds well for the Boston College commit.
As the hitting side faired against the Braveheart's was relatively quiet until the 4th inning when Bristol managed to get a two straight walks with two outs (Bonvicini-Peyton) before the red-hot Ethan Hunt hit a single that scored Bonvicini to put the Blues at a 1-0 lead. That Rbi was Hunts 7th of the season.
The Braveheart's would go scoreless in the bottom half of the innings, which brought back the red-hot Blues bats into the batter's box in the top of the 5th.
This inning though, started off with two straight singles (Bryce Ramsay-Andrew Hague) and with one down Bristol got that crucial single by Ryan Lutz to drive in Ramsay to give the Blues a 2-0 lead. Bristol added on by you guess it another single!
This time it was Matthew Bonvicini whom wanted to get into the singles party and drove in Hague to increase the lead 3-0. A throwing error by the third baseman for the Bravehearts allowed Lutz to score and Bristol took a commanding 4-0 lead.
Worcester would score a run in the 5th and 8th to make the game 4-2, but when the game is close entering the later stages of a game you know what time it is.
Neal Mcdermott came on to close the game and in Mcdermott fashion even with a HBP included didn't make the Blues fans sweat as he made tonight's game save number 7!
Bristol heads up to Pittsfield as they face off against the 7-11 Suns.
|
Back to index...