News
By: Chris Saunders
06/10/2018 12:03 PM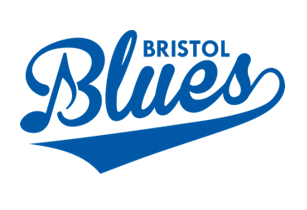 The day after the Bristol Blues were handed their worst loss of the season the Blues had to find a way to re-group in less than 24 hours as they faced off against the Brockton Rox yet again.
Right off the bat, to begin the top of the first Bristol managed to score a run after Ian Ostberg got a leadoff walk-Brereton hit a single to center field advancing Ian to second base.
After two wild pitches by Evan Ferris with Conor Nolan at the plate, which allowed both Ian and Brereton to advance one base each time that allowed the Blues to score early. Miguel De Los Santos flew out to end any more of a threat for the Blues.
With Brockton going scoreless in bottom of the 1st inning, and the Blues throwing up a donut in the top of the second Brockton had a chance to score in their half of the second and capitalized.
Two straight singles from Vasquez and Gelof pitted the Rox first and second with nobody out, but a quick strikeout of Pallisco gave the Blues their first out in bottom of the 2nd.
However, a big passed ball by De Los Santos allowed each to advance one base and with a sac fly from Puckett that allowed Vasquez to come home and tie the game up 1-1.
From that point forward Nick Rascati didn't allow a run during the remainder of his outing. Rascati went a strong 6 innings-5 hits-1 earned run-1 Walk-1 Strikeout against the Rox.
Same can't be said for the Rox's pitcher Ferris who allowed an earned run in the 3rd and 5th innings before being taken out with a runner on base while surrendering 3 runs in that span.
The Blues would end up scoring another run in the 6th inning and put the lead to 4-1.
In the top of the 7th Right hander Jake Regula made his first appearance for Bristol after finishing his college season with Hartford, whom were eliminated in regional play of the NCAA tournament. Regula's first outing was shaky to say the least, as he gave up two runs via a walk-triple-wild pitch.
In that scenario that put the Rox only down 4-3. Regula however, found his groove and finished his bottom
| Back to index...