News
By: Chris Saunders
04/11/2018 1:06 PM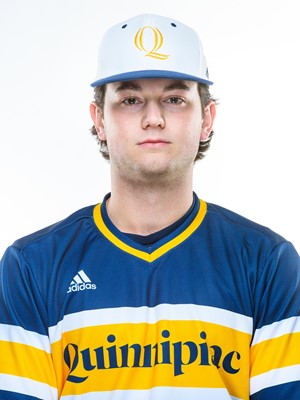 As a freshman you expect the natural ups and downs that come with being a college athlete. However, what is different about Ian Ostberg is his knack for barrel control combined with lighting quick hands through the zone. This allows Ian the ability of playing pepper with the baseball across the diamond.
More specifically, Ian has been nothing but a hitting machine since stepping on the baseball field as a Quinnipiac Bobcat. In 27 Games Ian has only gone hitless in 8 games, while collecting 2+ hits gmaes in 8. The most recent game (Hartford) on April 10, 2018 Ian recorded 2 hits and only striking out once.
The next part of Ian's growth will be the strikeouts. The young Bobcat has only walked 6 times compared to 20 strikeouts in 93 at-bats. Young hitters for the most part like to be aggressive in the count. It could be 0-2, 1-2, 3-2, it doesn't matter the count hitters want to swing the bat. If Ian can harness his strikeouts in a league (FCBL) that has a lot of talented young arms, expect the young infielder on base quite a few times this up-coming season!
|
Back to index...