News
By: Chris Saunders
04/06/2018 10:54 AM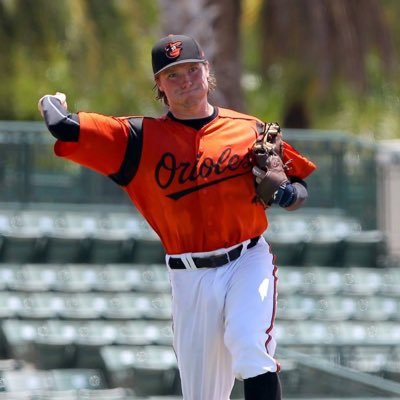 Yahn grew up in Sharon, a small forested town where the population was minuscule compared to Uconn.
"I went to a high school with six towns put together and graduated with 85 kids, " Yahn said. "I came to Uconn because I wanted to mix it up, and instead of seeing one or two new faces every day, you see thousands of new faces every day."
Even with these small towns beginnings, Yahn made the most out of his experiences at Housatonic Valley Regional High School. He won numerous conference and state awards during his four years of varsity baseball, the final two of which he struck out over 200 batters on the mound, while striking out just twice himself en route to hitting .662 as a junior and .590 as a senior.
While Yah based on statistics looked to be a man amon boys, that didn't stop the kind of hard work that he possessed.
"Willy really loves baseball. That sounds funny because he's a baseball player, but he can't enough of it, " Huskies head coach Jim Penders said. "He has unbelievable drive and determination.
Pender compared the professional prospects of Willy Yahn to that of Arizona Diamonbacks shortstop Nick Ahmed, whom didn't truly stand out to Major Leagur scouts until late in his college career, unlike the more flashy talents of former Uconn players outfielder George Spring, now with the Houston Astros, and pitcher Anthony Kay, drafted early in 2016 by the New York Mets.
The Comparison is worthy, because if you look closely at the numbers (insert my Brian Kenny moment) they are almost identical. When Ahmed was in Rookie ball back in 2011 he played in 59 games, hitting .262/.346/.379. The latter of those stats being in order Average-On Base-Slugging just in case you aren't familar with baseball statistics.
Now you look at Yahn, in 56 games played it's almost a mirror image of Ahmed with a .278/.350/.355 for Rookie Ball. If you delve deeper into the defense, both Yahn and Ahmed committed 8 errors at their respective positions (Yahn-thirs Base) and (Ahmed-Shortstop).
Have I convinced you yet? How about this: Scouting Reports from Yahn and Ahmed
Nick Ahmed Scouting Report Perfect Game 2008: Ahmed runs well with 6.96 60 yard time. He has soft hands in the infield and moves well defensively. Nick has an accurate arm at 84 mph and a solid release. He hits from a straight stance with a small stride. He has solid bat speed and lift in his swing. Ahmed uses the whole field to hit and could use his lower half more. He is an excellent student.
Willy Yahn Scouting Report Perfect Game 2012: Smoothness in hands, arm works well, online throws with carry and projectable arm strength. Right Handed hitter, hits from wide base. Gap to Gap hitter with pop in bat. Lift and seperate mechanics. Has strength and lift in swing. Good balance at plate, projects for pop as body adds strength. Good student.
I understand that comparing one player who is in the show compared to a (now) minor league prospect working his way through the minors might be frowned upon due to "added pressure", however, watching Yahn through my years as once a player for Sacred Heart High school whom scrimmaged Yahn twice in both soccer and baseball noticed he was special. That continued through my Play-By-Play broadcasting career with the then Torrington Titans of Future Collegiate Baseball League, and just as a fan of baseball going to a couple Bristol Blues games when he played for Bristol.
I know one thing, this kid has the kind of guts you look for in a ball player. You don't want smeone who is scared of failure, and Yahn is the complete opposite.
|
Back to index...