News
By: Matt Polek
05/28/2019 3:19 PM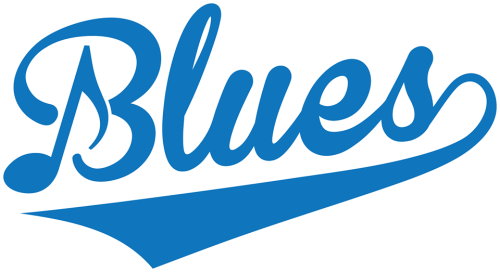 Who? Westfield Starfires and Bristol Blues
What? Futures Collegiate Baseball League Opening Night 2019
When? May 29, 2019 7 p.m.
Where? Historic Muzzy Field, Bristol, CT
Why? Because the Blues are opening the 2019 campaign at home against the FCBL's new franchise and they need your support! (And there are postgame fireworks scheduled)
That's right! The Bristol Blues are kicking off the season this Wednesday night at Muzzy Field and they're hosting the Westfield Starfires in their first game ever as a FCBL franchise. Opening night is always one of the best nights of the year, the players are coming in from their respective colleges after their spring seasons, and they are looking to get off to a hot start with their new club, and the coaches are excited to begin the journey towards a FCBL Championship. The Blues are bringing in a very talented roster that has the potential to do some special things this summer.
On the pitching staff the Blues have a talented group of guys coming in including Jack Moore, from Emory University in Atlanta. In 10 starts this spring Moore threw 6 or more innings 6 times, and 7 or more 5 times, pitching to a 3.84 ERA and not allowing a single home run in 58.2 total innings. Another arm for the Blues this summer is on the 6'4 right handed thrower Arjun Thakar from Trinity College. Thakar can start games or come out of the bullpen which will open up a lot of options for Blues manager Ronnie Palmer. In his best start this spring, Thakar threw 8 strong innings, giving up 3 runs in a victory. His best relief outing came in a 12-4 loss, when he came in to stop the bleeding, throwing 6.1 innings of 1 run ball and 8 strikeouts. Another arm to watch out of the pen for the Blues is Will Nowack from the University of Hartford. Nowack made 24 appearances this spring, has a 6-2 record and a 2.15 ERA in 37.2 innings. He also struck 33 batters out to just 15 walks, and hitters had just a .262 batting average against him. Moore, Thakar, and Nowack are just 3 of the many great arms suiting up for the Blues this summer.
The Blues also have plenty of bats that can produce at the plate this summer. Union College's Colin Kelly joins the Blues after his spring season ended early because of an injury. Before getting hurt Kelly hit for a .343 average in 20 games, with a pair of home runs and 19 runs driven in. In 67 at bats, he struck out just 8 times, and had a .418 OBP. Another bat in the Blues lineup fans should be looking out for is Christian Beal. The Bates college outfielder hit .370 this spring in 35 games. His OBP was .446 and he slugged .479 while going 15 of 17 on stolen base attempts. He also didn't make a single error in the field with over 90 attempts. Another outfielder coming in for the Blues, from Creighton is Parker Upton, although he might not make his Blues debut on opening night, as the Creighton Blue Jays still are alive in the NCAA tournament. In 43 games thus far Upton has a .316 average, 8 home runs, and 31 runs batted in. When Upton joins the Blues manager Ronnie Palmer will have the best problem a manager can have in trying to figure out how to get all his guys at bats.
The players are ready, the coaches are ready, are you ready? The Bristol Blues have plenty of talent to win the FCBL in 2019, and we want you, the fans, to be a huge part of it, so come out to Muzzy Field this Wednesday, May 29th for the start of this journey! Gates open at 5 p.m. and first pitch is scheduled for 7. There will also be postgame fireworks! We hope to see you there, and go Blues!
|
Back to index...