News
By: Chris Saunders
05/03/2019 4:58 PM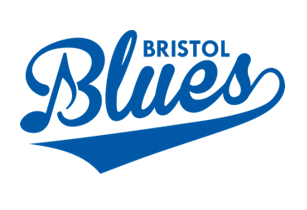 With the Bristol Blues 2019 Season coming ever so closely, 26 days to be exact, why not break down this intriguing in-coming Blues player who's really been tearing it up?
Bates Bobcats: Chrisitian Beal, OF
Christian Beal has been nothing but productive for the Bates Bobcats this 2019 spring season, and if the .347 batting average doesn't win you over, Beal comes to the diamond with a complete tool set.
The tools are as followed:
Defense: For starters, Beal defensively cover immense ground, having an excellent first step to both his glove-arm side. Beal from there takes precise routes to the ball, and in all honestly, makes it look easy as he glides to catch the ball. More importantly, an outfielder that can cover the ground that Beal can comes in handy when you look at the amount of room Muzzy Field has in the corners, but also in dead center.
Speed: That defensive mark is, in some respects, his aptitutde of knowing where to go when the ball makes contact with the bat. However, it does help that he has above average speed. Beal is 10 for 12 in stolen base attempts. While his average of SB's is less than 1 per game, the fact that he hasn't been caught more than twice this season bolds well. Now, would you like to see him steal more; the answer would be a resounding yes! That being sad, this is a young man still learning his craft.
Power: The homeruns aren't a part of Beal's game. That speed tool that I talked about comes into play here yet again. Mainly, because a single turns into a double, and a double can easily be a triple with Beal. Currently, Beal, has 8 doubles and 1 triple. That being sad, he has 1 homerun, although homeruns aren't a big part of Beal's game.
Hitting: Man, oh man! Can this young man square up a baseball. I've had the opportunity to see him play a few times during the NESCAC (New England Small College Athletic Conference), and every time he hit out flat. Only five times has Beal not recorded a hit in a game. Today, where players are all into the launch angles and exiting velocity off the bat, having a player like this is quite refreshing.
Arm: Nobody has really tested the arm of Beal. While he does have two assists on the season, the greater telling point of his overall arm strength is how his throws carry during balls hit into the gap. Beal instinctively knows how to cut off a ball, and by doing that means one less base for that hitter. When he throws the ball toward the cutoff man, or simply in warm ups, the ball has the carry and velocity needed when runners are attempting to take that extra base.
Overall, there's a lot to like when it involves Christian Beal. As someone who is a fan of hit and speech kind of players rather than power and strikeouts, Beal brings a new element to Bristol. While Beal checks off 4 of the 5 tools, in my opinion, this is a young man who is only going to get better.
|
Back to index...