News
By: Chris Saunders
03/07/2019 12:57 PM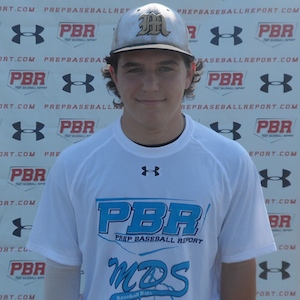 Will Reiner, Madison CT native, has had what many typical freshman college players deal with.
Adjusting to the college game. There's always that period of balancing a college workload-practices-training-study hall. Basically the daily life of a player who's growing accustomed to the college life.
Now, Reiner a well decorated student athlete in High School batted .361 his 4 years/.429 his senior year plus an Honor Roll student during his time in High School as well was a perfect fit to join Villanova.
During his first 5 games Reiner recorded only one hit in 10 At-Bats. However, even with the struggles at the plate Reiner's defense hasn't taken a step back one bit.
Always known as a strong defensive catcher in high school the biggest strong points Reiner has on that side of the ball is his game calling. He has a high baseball IQ, and has that unique ability to read swings pitch by pitch-at bat per at bat.
That respect Reiner gives to the game as a complete rounded player was rewarded on March 3rd when against Mount St. Mary's Reiner went off!
In 4 at bats Reiner had 3 hits, 4 RBI's, 2 Runs scored to go along with a triple and a dinger!
While that strong performance for Reiner was for not as Villanova was handed down a loss, this was a big game for Reiner.
You may ask why is that?
Sometimes as not just baseball players, but athletes anything that gives you that confidence boost could be immense positive energy towards the future.
In the case with Reiner if he turns around and improves on his .235 average currently and get it up to let's say .260-.270 I can tell you right now that game March 3rd will be looked at as the turning point.
|
Back to index...