News
By: Chris Saunders
02/26/2019 8:28 AM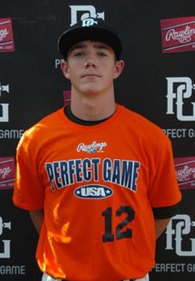 Creighton's Parker Upton has been on fire since the season started for the Blue Jays.
The Junior from Grand Island, Nebraska started his college career slowly. Reason for that he was recovering from Hip Surgery.
Because of that he was held out till mid march before appearing in 33 games for the Blue Jays. In that time Upton batted from the DH position an idea that benefited the Jays mightily.
Upton would end his freshman year batting well over .300 while collecting 7 multi-hit games during that stretch.
Fast-forward to now 2019. Upton continues to do what he's done his whole career.
HIT BABY HIT!
In the 6 games he's played thus far, he has a hit in all 6.
And has 2-2 hit games during that stretch of games to beginning the season.
But that's not all for Parker Upton.
From February 22nd-23rd Upton hit not one but two dingers against Texas State.
Could you say Upton unleashed his Justin Upton?
While both of Upton's homeruns came in the 1st innings, the Jays would end up going 1-1 during that span of games which Parker Upton hit a homerun.
One thing is for certain, Parker Upton will be a HUGE contributor for the Bristol Blues come the summer time. His potential average power, elite hitting ability-excellent bat to ball contact will make a Blues lineup lengthy and deep.
|
Back to index...