News
By: Chris Saunders
06/30/2018 1:27 PM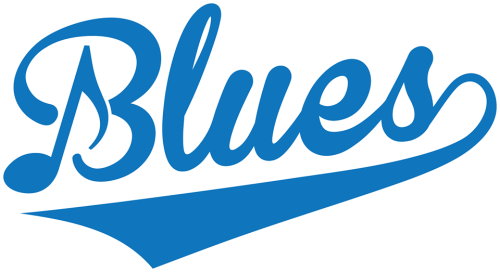 When the Bristol Blues announced that the fireworks were going to be happening June 29th against the Nashua Silver knights one would assume that it would happen after the game.
Oh think again!
The Blues amassed by far their best overall output of offense this season by scoring 17 runs in one can be called "Walks around the bases" kind of night.
Both sides didn't have their best control in terms of pitching, with both combining for 23 total walks.
What started out as two future Boston College Eagles (Blues Emmet Sheehan) and (Nashua's Mason Pelio) facing off turned into quite a different story.
Sheehan lacked command of his curveball which he threw only 4 times during the game, while his changeup was accounted for 3 times. Only one (CH) did he land for a strike.
What's even more astonishing is that Sheehan found a way to escape not one, but two based loaded jams by bearing down and honing in on the arm side part of the plate with that high octane fastball.
In all Sheehan ended the night with 7 walks which aren't good as even a novas baseball fan would know, but there's a glass half full approach to this.
This was Sheehan's first start at home, and only his second of the FCBL season. The Blues do have spots in the rotation with Justin Rouse struggles that deemed him for the bullpen.
Manager Ronnie Palmer is looking for someone to step up, and Sheehan-Jason Heber has a prime opportunity to grab one of those spots.
Palmer, however, didn't have to worry about the Blues offense last night as Bristol batted around 3 times in a massive defeat of the Nashua Silver Knights.
What stood out from that output of runs was Patrick Winkel. The former draft pick (upper 30's round) by the New York Yankees decided to keep his committed to Uconn and play for the Huskies at least next 3 years. That made his decision to stay with the Bristol crucial, because he gives the Blues a lethal bat in the middle of the order.
And oh did that bat play. In the third inning, already having an RBI in the 1st came up with a runner on second. He wasted no time showing the kind of power that made Yankees draft him and Uconn offer a scholarship!
On a fastball inside he went to the pull side (Left handed hitter) being the right side of the field and went right center gap towards the wall and absolutely crushed it. Off the bat it sounded like he got well enough barrel on the ball.
You know when a batter hits and sometimes it just sounds different off the bat?
That's what it sounded like off the bat of Winkel.
Question will be now, can Bristol regroup after the uber amount of runs scored last night and realize that's in the past.
Tonight is a new day, and now Nashua is home and the Blues are away. With the loss last night Nashua dropped to 9-14 on the season. One can say they'll be out for blood in this game, so Bristol better be ready for a battle.
First pitch from Holman Stadium is at 6:05.
Probable Pitcher- Michael Genaro.
|
Back to index...