News
By: Chris Saunders
06/25/2018 7:14 AM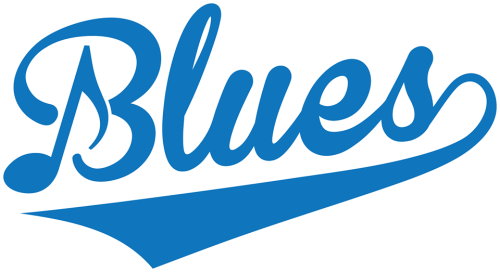 Baseball is a game of failure. You will fail more than you will succeed, but when it comes to IF Alex Loparco from Western New England the struggle was real.
Through the first three games of the season Loparco didn't record a hit in his first 11 at bats of the season. At some points it looked like Loparco was over-matched, but then other times he would put up a good at-bat and enter into the back luck stage.
However, even through the struggles that Alex dealt with the one thing you can never say he did was let it affect him defensively.
Loparco has an uncanny ability to get after the ball wherever it's placed. His range to both his arm and glove side are about equal, which typically when you're discussing an infielder is impressive. Loparco has the quick feet that allow him to get an excellent first jump to either side. At least every game that Loparco has started this season for the Bristol Blues (17 out of 21 total games) he will make a play that many it looks are forced.
For Loparco it's not forced, rather its smooth actions that make his plays look as graceful as can be.
I know that you possibly right now are wondering, "Oh how many errors does Alex have?"
He currently enters the 22nd game of the season with 5 errors, but to the credit of Alex he was playing on an infield that even at historic muzzy field was hard and took some getting use too. From the first game of the season (May 31st- June 24th) it only has rained twice. Both times it rained it wasn't enough to really water down a ball field.
The Blues are a defense-pitching first club, and in order for Bristol to reach the promise land of winning a championship they'll need the help of Alex Loparco.
And while he always has been there with the glove, his bat is heating up just like the weather.
Over the last 4 games, Alex is hitting .333 (4-12 at bats) with 4 walks-3 RBI's during this stretch of games.
Loparco has looked a lot more comfortable at the plate, and instead of swinging his way out of his slumps he's allowing the pitches to come to him and trusting his hands.
I mean you don't just become the CCC Player of the Year for nothing right?
Loparco has good hands and enough bat speed to catch up with good velo, and if he can pick up the spin out of the hand when the pitcher is delivering his pitch watch out.
No one can predict the future on how Alex Lopcaro's season will end up, but as our Play-By-Play broadcaster Chris Saunders was talking with Loparco during pregame it was very evident.
"Alex is as confident as anyone I've seen when he was going through his struggle", Chris said.
"I come to the ballpark at 3 almost every home game, and he's always working either stretching or taking his hacks in the cage."
|
Back to index...