News
By: Chris Saunders
06/23/2018 1:28 PM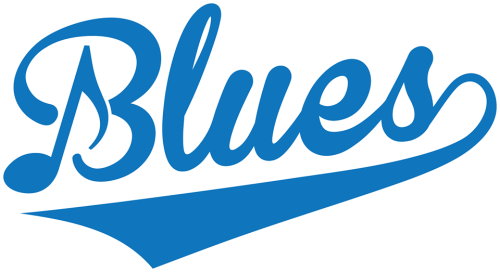 With the Bristol Blues having today's game postponed due to rain, why not go over the first 21 games of the season on the pitching side.
As of right now the Blues are through one third of their season, and at first the Blues looked like they couldn't be stopped starting off the season 7-1, but as with any hot streak when it ends you have to endure the cold ones.
Bristol would struggle pitching-defense from June 8th-June 11th giving up 10+ runs, while kicking the ball around. While it's uncharacteristic of a Blues defense to let couple balls get by, the biggest bug-a-boo for Bristol is allowing the free passes.
The positive is that the only other game Bristol gave up 10+ runs was against the 1st place Martha's Vineyard Sharks on June 13th.
Otherwise it's been a pitching staff that has shown flashes of brilliance, but at times inconsistent play.
I mean tell me if these numbers make sense ok?
Blues are 4th in earned runs, 6th in hits allowed, tied for 2nd in walks, tied for 3rd in wild pitches, second in strikeouts. You may be a little confused by all those numbers compiled into one big pile, so I'll help you out.
Bristol is among the top when it comes via strikeouts and 4th in earned runs, plus allowed 6th fewest hits in the FCBL (Futures Collegiate Baseball League). When you see these numbers you think to yourself, "Oh, they must only have a few loses on the season right."
Well, you add in being tied in base on balls, 3rd in wild pitches you'd be surprised how much those little nuances really come into play during a ball game.
Prime example, on Thursday Bristol had a 4-1 lead going into the top of the 8th inning, but HBP, following behind multiple batters, sprinkle in couple walks and Brockton eventually would tie the game in that half inning.
Same can be said for the following inning when they scored two in the 9th.
Reason why I'm bringing up the pitching is that at the end of the day pitching is what wins ball games, and Bristol has the capability of having an elite staff than can bring home a title. The defense-offense for the Blues has really came around since the beginning of the season, but it's hard to overcome fundamental errors night it and night out-inning after inning.
Highlight some of Blues Big Arms
The big arms for the Blues is from a starters standpoint are RH's Emmet Sheehan and Justin Rouse whom have both been clocked anywhere from 88-92 mph. Each one, however, goes about a different style of pitching.
Rouse has more of a max effort delivery and a little bit of recoil on his finish to home plate, which can affect his command (7 IP-8 BB-10 hits). What makes the sophomore from RI just an interesting prospect is that he has the ability to show a good CH with some sink/fade, a tight breaking ball that has good height and depth at bottom of the zone. It's just a matter of commanding it. Rouse at times can get rattled, and if he's not hitting the zone early can overthrow at times and that's when his fastball loses that late life. It's all about reps for this young righty.
Sheehan is the total opposite of Rouse. The Boston College bound right hander from Darien, CT has such smooth mechanics you can see why he was highly touted coming out of HS. Sheehan delivery looks like he is simply having a catch, easy gas coming anywhere from high 80's to if he humps it up 90. Haven't seen a CH from the righty, but his breaking ball is something that really stands out. Emmet has the ability to change shapes and speeds of his breaking ball, which is something you don't typically see from a kid out of HS. Next lesson for Sheehan will be when runners are on base to vary his signs. Sheehan does have a quick move to home-plate (Sub 2.0), but he has a tendency to be predictable on his delivery. It's just another teaching tool that will only enhance the righty's ability.
|
Back to index...