News
02/05/2018 7:54 AM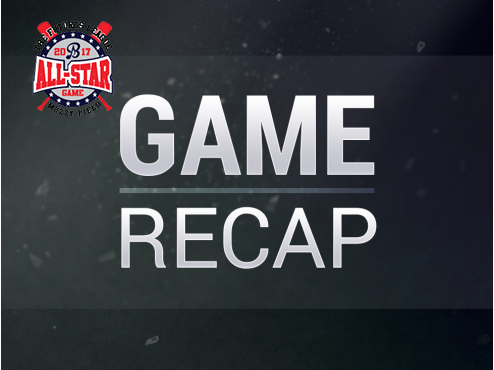 Bristol, CT — Seven Bristol Blues participated and thrived during the 2017 FCBL All-Star Game festivities Tuesday Night at Muzzy Field.
Infielder Jayson Gonzalez (Vanderbilt) was added late to the Home Run Derby, which took place an hour prior to the All-Star Game. His 12 home runs in the first round were the second-most, advancing him into the Finals.
Ben Maycock (Uconn) also represented the Blues in the Derby, but his six home runs weren't enough to make it an all-Blues Final Round. Gonzalez surpassed his first-round total to win the 2017 FCBL Home Run Derby, hitting 15 homers.
The Blues representatives continued their success in the All-Star Game, as the East Division beat the West Division, 2-0. Both Maycock and Jake Frasca (Sacred Heart) started for the West Division. Frasca picked up a hit while also helping turn two 4-6-3 double plays at shortstop and make an over-the-shoulder grab. Maycock started in left field, going 2-2 from the plate and stealing a base.
Two Blues players also contributed off the bench for the West. Chris Davis (Princeton) entered the game in the top of the sixth inning in center field. He walked and stole second base in his lone plate appearance. Mitch Guilmette (CCSU), the West Division's Fan Vote selection, entered the game in right field in the top of the seventh inning.
Three of the four hits for the West Division came off the bats of Bristol Blues.
Both Blues All-Star pitchers made appearances in the game. Jacob Wallace (UConn) came into the game with one out and one man on base in the top of the sixth inning, recording two straight outs to strand the runner in scoring position. Blues closer Tommy Curtin (CCSU) pitched the top of the ninth, working a full scoreless inning.
The Blues next home game is this Friday, July 21 at 7 p.m. against the Seacoast Mavericks. Bristol currently sits in second place in the West Division.
|
Back to index...